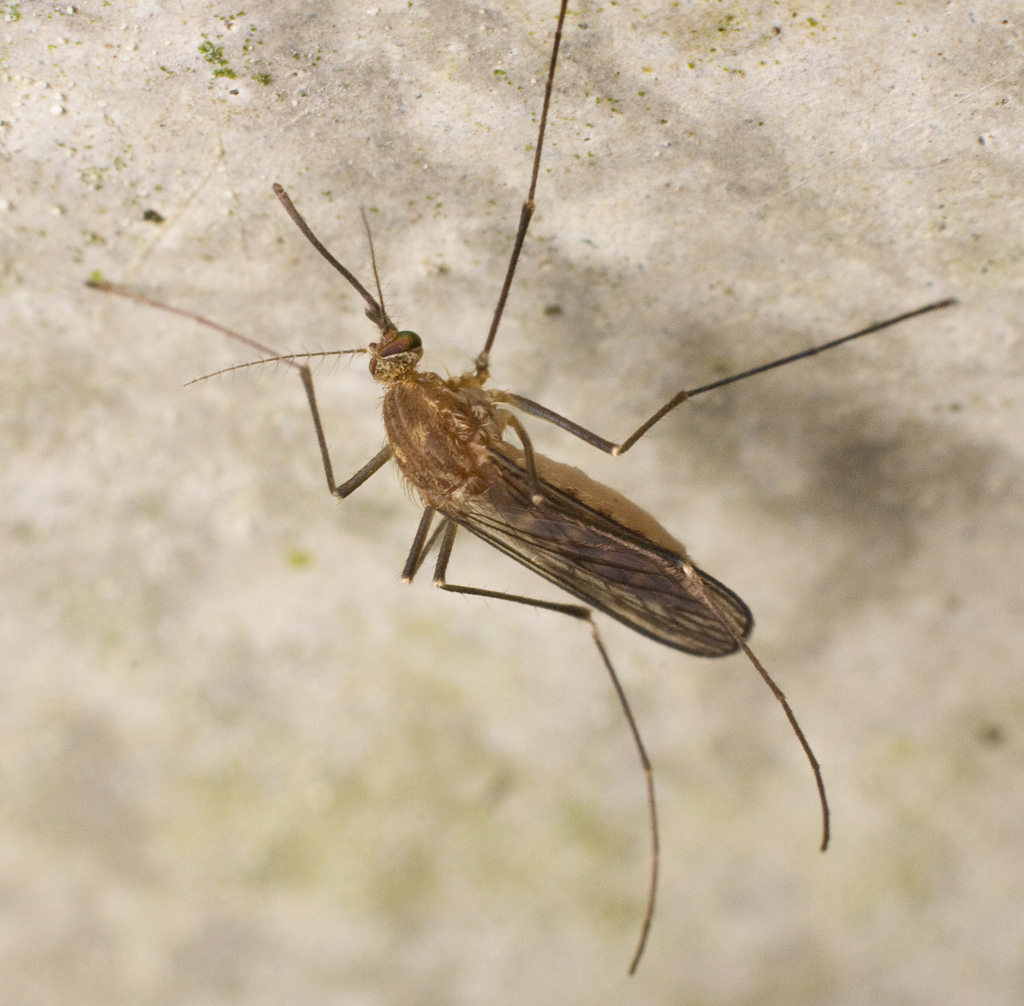 Photography brings me a great deal of pleasure, and I indulge in it whenever I can. A few years ago, I was with my dad, driving north from Victoria to my brother's wedding. Along the way is Goldstream Park, a  real gem where the Golstream River empties into Saanich Inlet. We had some time to kill, so we went out for a short stroll with our cameras. It was a beautiful fall day, although the early morning forest was still dark. After photographing some salamanders in the forest, I decided to check out the highway bridge over Niagara Creek for overwintering mosquitoes.
During my undergrad, I did an Honours thesis on overwintering mosquitoes, and one of my field sites was just upstream, at the railroad trestle above the creek. Here I found several species of mosquito, including Anopheles punctipennis, Culex tarsalis, Culex territans and Culiseta incidens. So when I checked out the highway bridge, I took a few shots of of the mosquitoes. Most of these were the large and very common Culiseta incidens, but I saw a smaller and browner one that I knew was a Culex. Not having many good shots of Culex tarsalis, I strained to reach the camera over my head to shoot the insect. Like many overwintering mosquitoes, this one was still able to fly, so I only got the one shot. Upon reviewing it however, I saw that it was not Culex tarsalis, as I expected, but rather Culex restuans! This species looks much like the common house mosquito, but is distinguished by the two light scale patches on the scutum. I had never encountered this species during my thesis research, as it had not been reported for BC. In talking with Dr. Peter Belton, he urged me to write up the sighting for the Journal of the Entomological Society of BC as a new species record for the province.
Several years passed, where I was busy with tropical field research, and I had put the Culex record on the back burner. When Dr. Belton presented me with a draft of the report, I knew I had to do my part. I added some detail to the manuscript and sent it off. Click here to see the paper!
Not bad for a quick snapshot. Here are some other pictures I took that day: