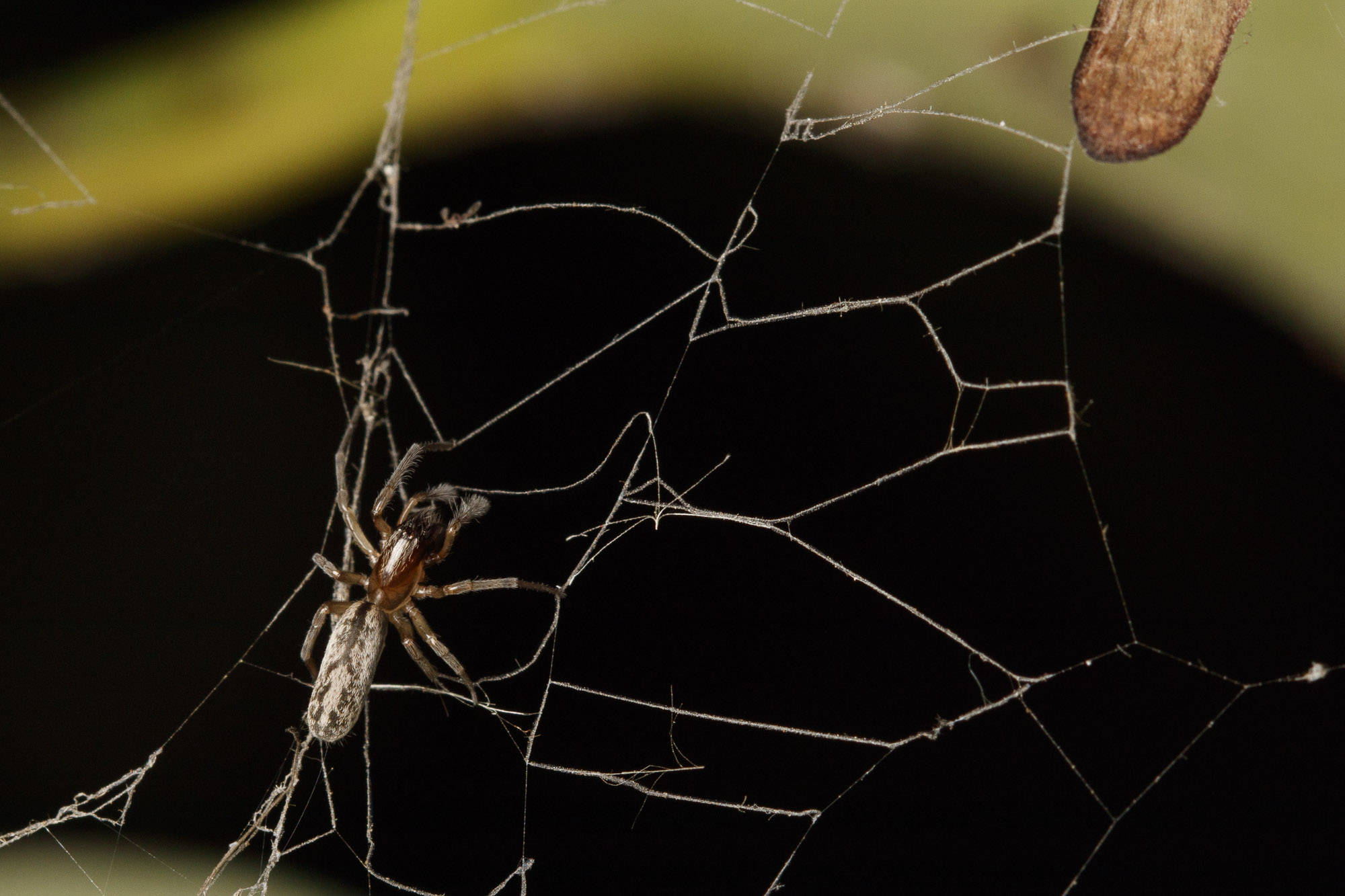 One of the coolest spiders I saw in NZ was quite small, and fairly inconspicuous. Matachia is NZ endemic genus of desid spiders which have a characteristic web architecture and retreat. There are several species of Matachia in NZ. Bryce McQuillan helped us find these in Christchurch, along the Avon River (just about here), in low branches above the bank.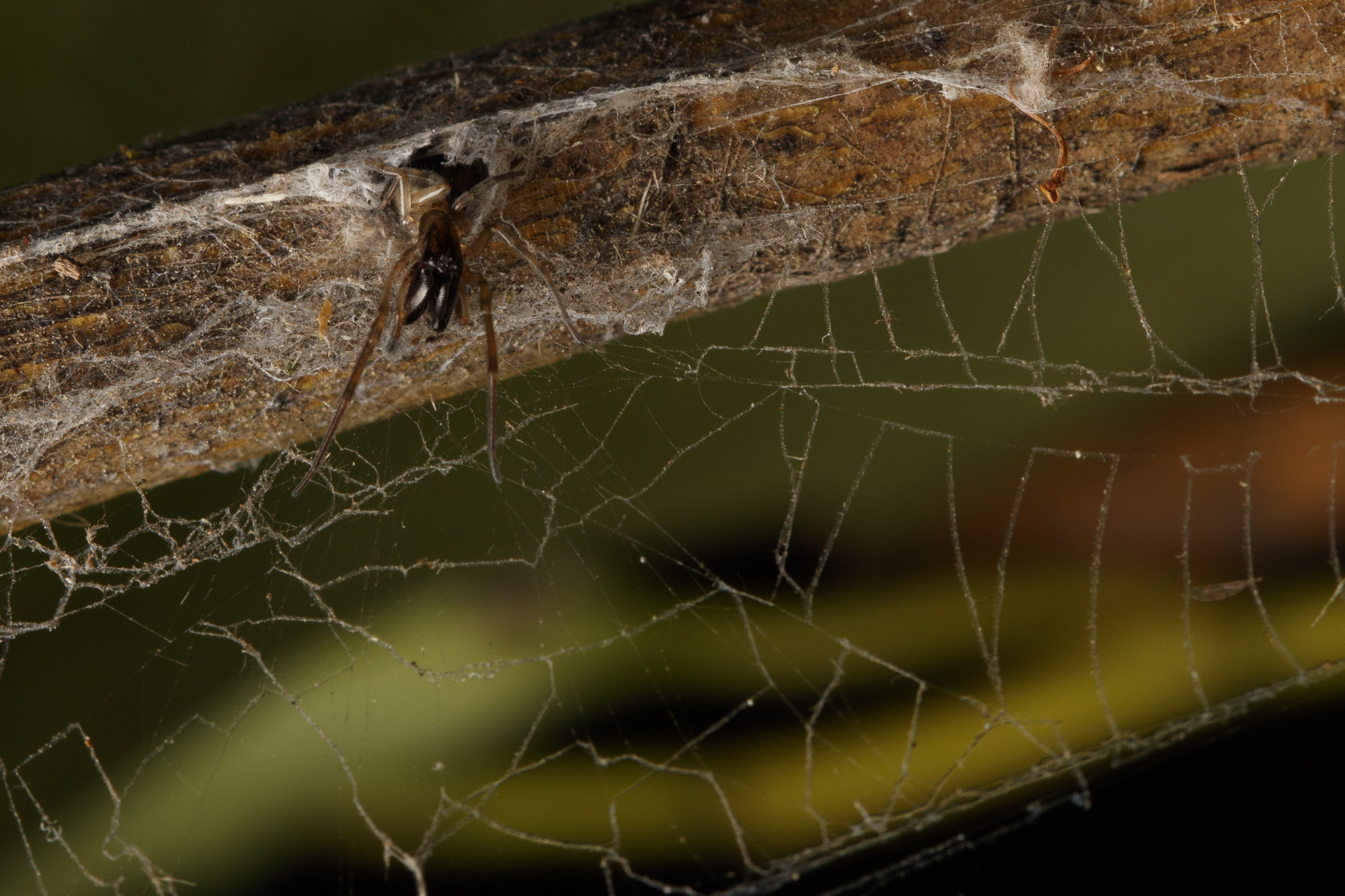 Here you can see a Matachia poking out of her retreat, which is in the emergence hole caused by an insect (often the emergence holes of a twig-boring moth, Morovia subfasciata). The webs have radial lines for movement, and zig-zag calamistrated cribellate capture threads. Calamistrated silk is not gluey,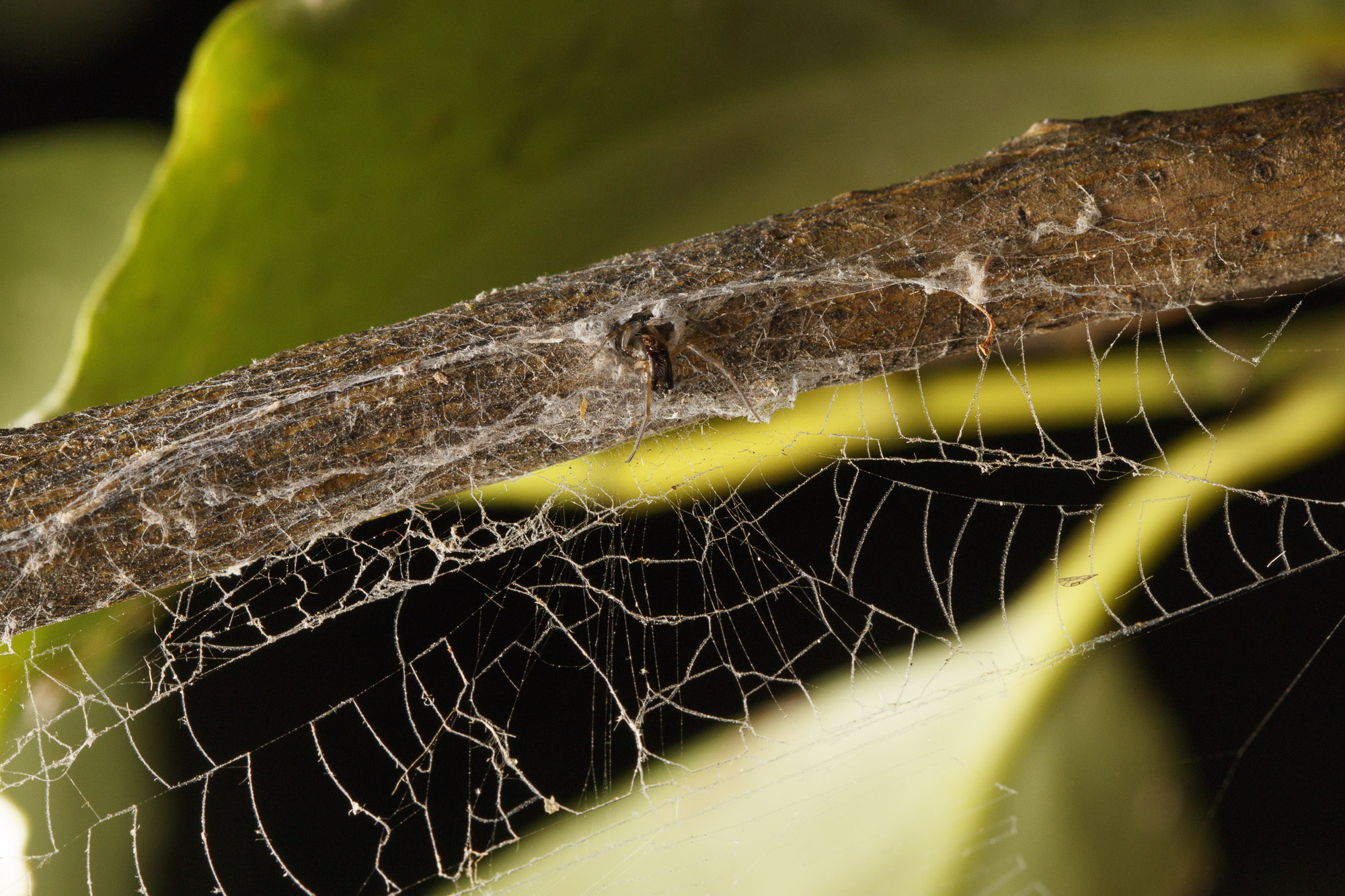 The cutest aspect of Matachia behaviour we saw was that upon returning to their retreat, the spiders invariably enter it butt-first!