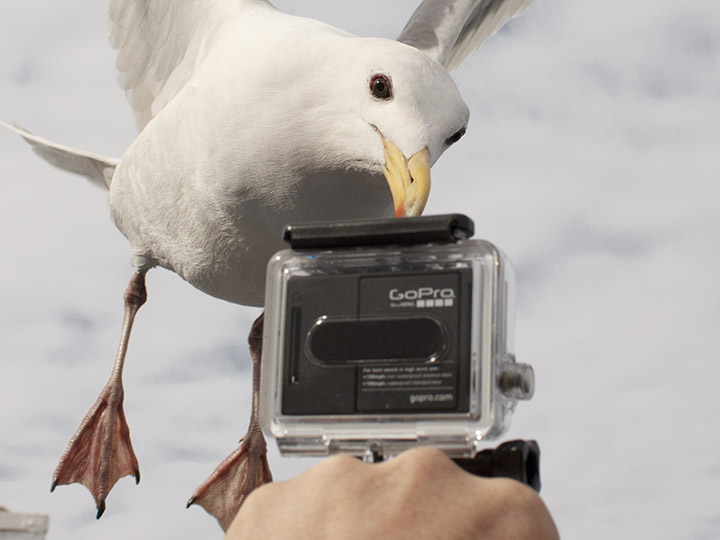 I have written about gulls before, and exploiting their love of potato-based baits to get close up photos, and I have written about using a GoPro. This time, I combine the two, for a 120 fps free-for all, slowed down to 1/4 speed for your edification.
[youtube http://www.youtube.com/watch?v=KJKHZ0LcquI?rel=0&w=720&h=405]
Along the way, I also managed to snap a few other cool shots.