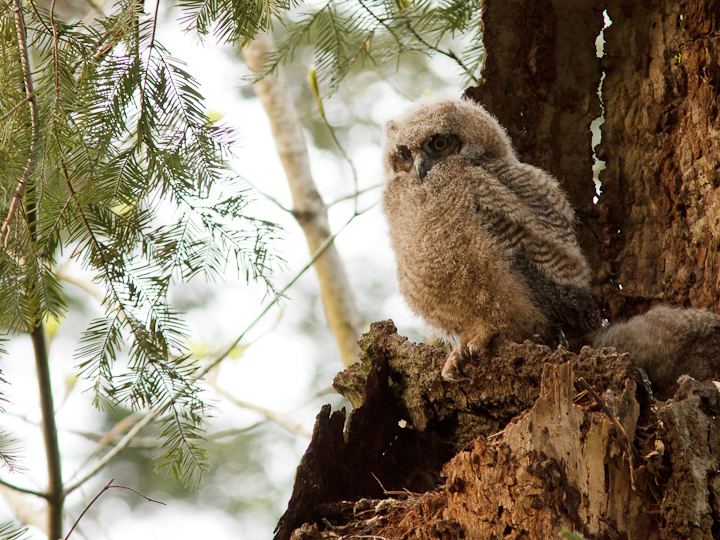 I can identify a lot with this little Great Horned Owlet, looking out from its nest. I am about to leave my nest too, having basically completed my PhD thesis and getting word that my committee is willing to allow me to defend. I have been busy, revising manuscripts (I submitted three papers this week!) and networking to try to get funding for a postdoc. I have a few good leads, but definitely nothing solid at this point…
I am ready to switch directions a bit, to start examining animal behavior from a landscape perspective (an owl's eye view?) so that I can gain skills and experience I will need to fulfill some scientific goals of mine. I feel a bit like the uncoordinated chick though, in that I am uncertain how to go through the motions to make this work. A scary time!
Anyway, I have done some more shooting at the Great Horned Owl nest last evening (surprise surprise) and have made some videos and pictures I think you will enjoy!
First, Here is a chick getting a bit cavalier about scratching.
And here is the arrival and departure of the female owl (sorry about the weird edit!):