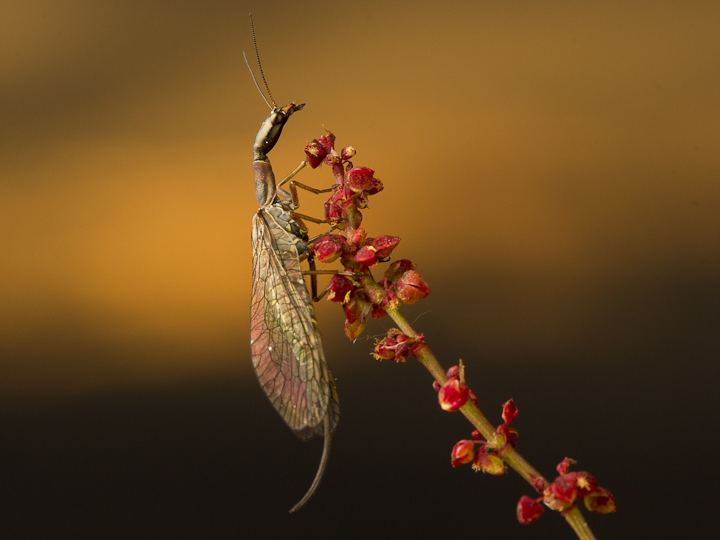 As I mentioned in my last post. Catherine and I are working late nights observing black widow behaviour, so I do not really get the opportunity to go out at dawn as much as I normally like to. We have begun to take Friday and Saturday nights off, however, so assuming I can get my sleep schedule quickly reorganized, dawn shoots are possible!
This morning, I went out to Mt. Tolmie, in the hopes of seeing a spectacular dawn. Unfortunately, the light and colour were a bit subdued, but I did manage to get some snakefly photos with some colour in the sky.
Snakeflies were about all that was on offer at Mt. Tolmie, so after breakfast I headed down to Dallas Road, on the shore near Beacon Hill Park. I knew of an Anthophora bomboides colony, and hoped to get some pics of them waking up.