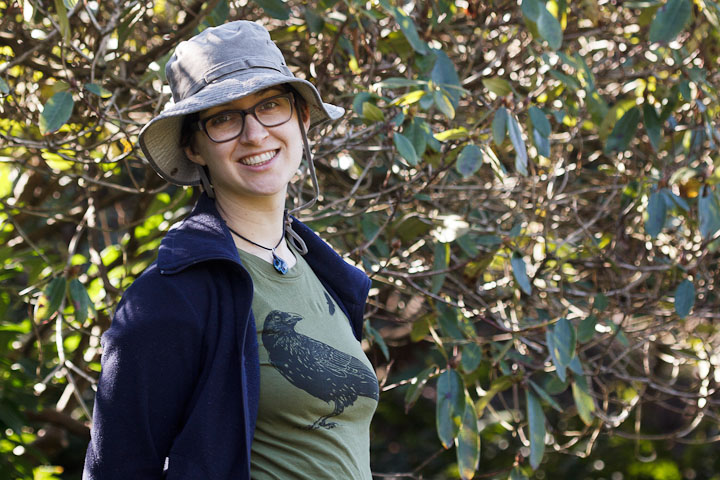 Saturday was Catherine's birthday, and a very beautiful spring day to boot. Catherine and I spent the morning shopping for a house (yes, the dream finally came true for us! 15.99 at Wild Birds Unlimited!), and then accompanying our labmate Antonia as she conducted rodent experiments at the Bloedel Conservatory, a large dome full of tropical plants and birds. I put out some ant baits, but most of them were eaten by the birds….Not too different than baiting outdoors really.
After the tropical tour, Catherine and I took the show on the road, exploring Queen Elizabeth Park for spiders!
So all in all, a really fun birthday outing, and definitely spidrous! Happy birthday Catherine!