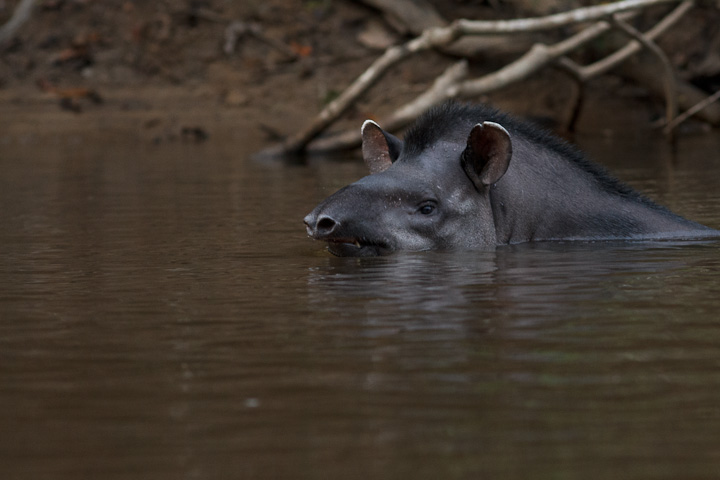 To get back to my posting on the trip to Guyana I made this spring, I should get some of the most charismatic megafauna out of the way.
But before I get into that, please consider filling out this science blog reader's survey being done in conjunction with Science Borealis, designed by Paige Jarreau. The official blurb is here:
I've teamed up with Science Borealis, Dr. Paige Jarreau from Louisiana State University and 20 other Canadian science bloggers, to conduct a broad survey of Canadian science blog readers. Together we are trying to find out who reads science blogs in Canada, where they come from, whether Canadian-specific content is important to them and where they go for trustworthy, accurate science news and information. Your feedback will also help me learn more about my own blog readers.

It only take 5 minutes to complete the survey. Begin here: http://bit.ly/ScienceBorealisSurvey

If you complete the survey you will be entered to win one of eleven prizes! A $50 Chapters Gift Card, a $20 surprise gift card, 3 Science Borealis T-shirts and 6 Surprise Gifts! PLUS everyone who completes the survey will receive a free hi-resolution science photograph from Paige's Photography!
OK! Are you still with me? Let's talk about drifting on the Rewa! When we reached our highest-upstream camp on the Rewa, Josey, Brian and Rambo took Jonathan and I out "drifting" several times, basically motoring upstream a few kilcks and then drifting and paddling the boat downstream, in the hopes of seeing wildlife that would otherwise be scared by the motor. We did this several times, most often in the evening to get views of all the animals that come to the river to bathe or drink.