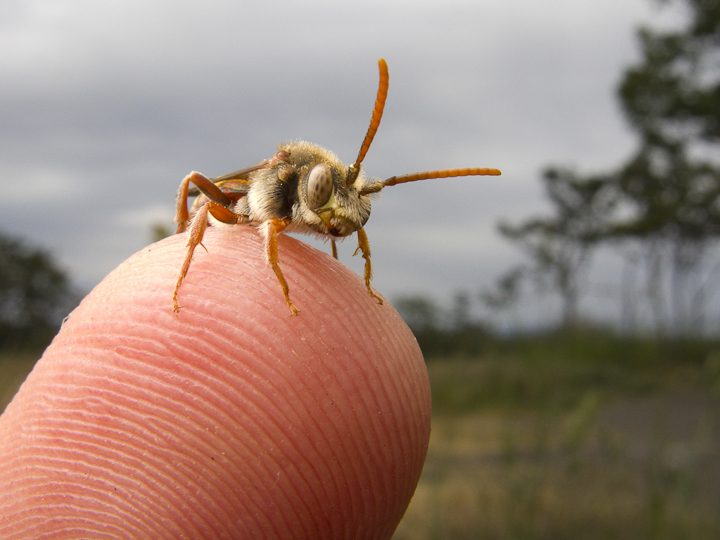 I am continuing to tinker with the Canon A720IS for wide angle macro, as it seems this will be the only machine I have for the purpose for he forseeable future….I now have a method of holding the camera and the slave flash, but would like to do some more tinkering before I lay it all out. Today I was up at Mt. Tolmie again, where I waited in vain for a glorious dawn…But I did see a spectacular moonset!
Click the image below for a larger version.

The subjects of my macro experiments were snakeflies and some Nomada cuckoo bees. These relatively inactive subjects proved ideal for my tinkering, and I managed a good many angles for each. If you have any thoughts on these compositions, please let me know….I was constrained a bit by ambient light, as it was near dawn, but in the future I want to let the landscape show through more.
OK, now for some comparisons, here are some shots of the same subjects with the 100 mm macro on the DSLR
And in other news, check out this beautiful bee fly I found!