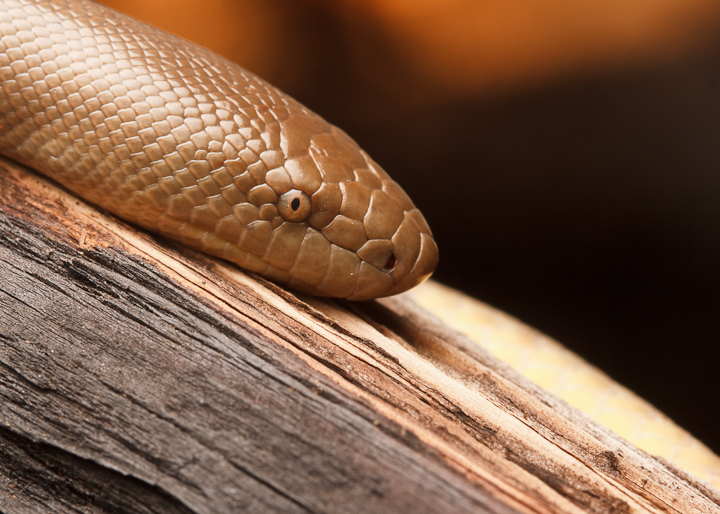 This past weekend, Erin Adams and I were up in Naramata to do some ant surveys. This beautiful little town is right near Penticton on Lake Okanagan. This arid, yet fertile land is home to fruit and wine growing, as well as the wonderful faunal diversity of the northern Great Basin Desert.  One of the great species we have is Canada's only species of boa, the Rubber Boa (Charina bottae). These gorgeous snakes make their living mainly preying on subterranean nesting mammals, and hence they are difficult to find in the open.
Nonetheless, we set out to find some on the KVR trail above the town.  Erin must have the golden touch, because on the very first rock she flipped sat this lovely female rubber boa.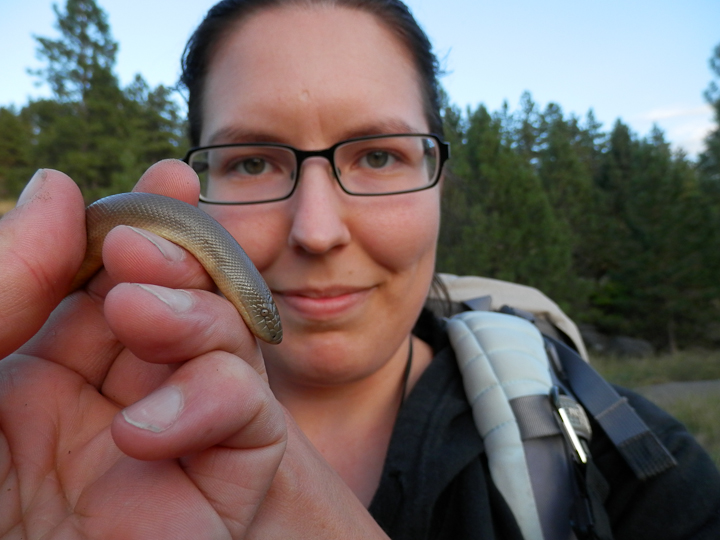 These snakes have a special place in my heart, because when I was a child, visiting Science North in Sudbury Ontario, I got to hold one of them! This was a great thrill for me, and it was so great to get the opportunity to see these wonderful animals again in the wild. I can personally attest to the lasting effect that brief encounter had on my outlook and interests.