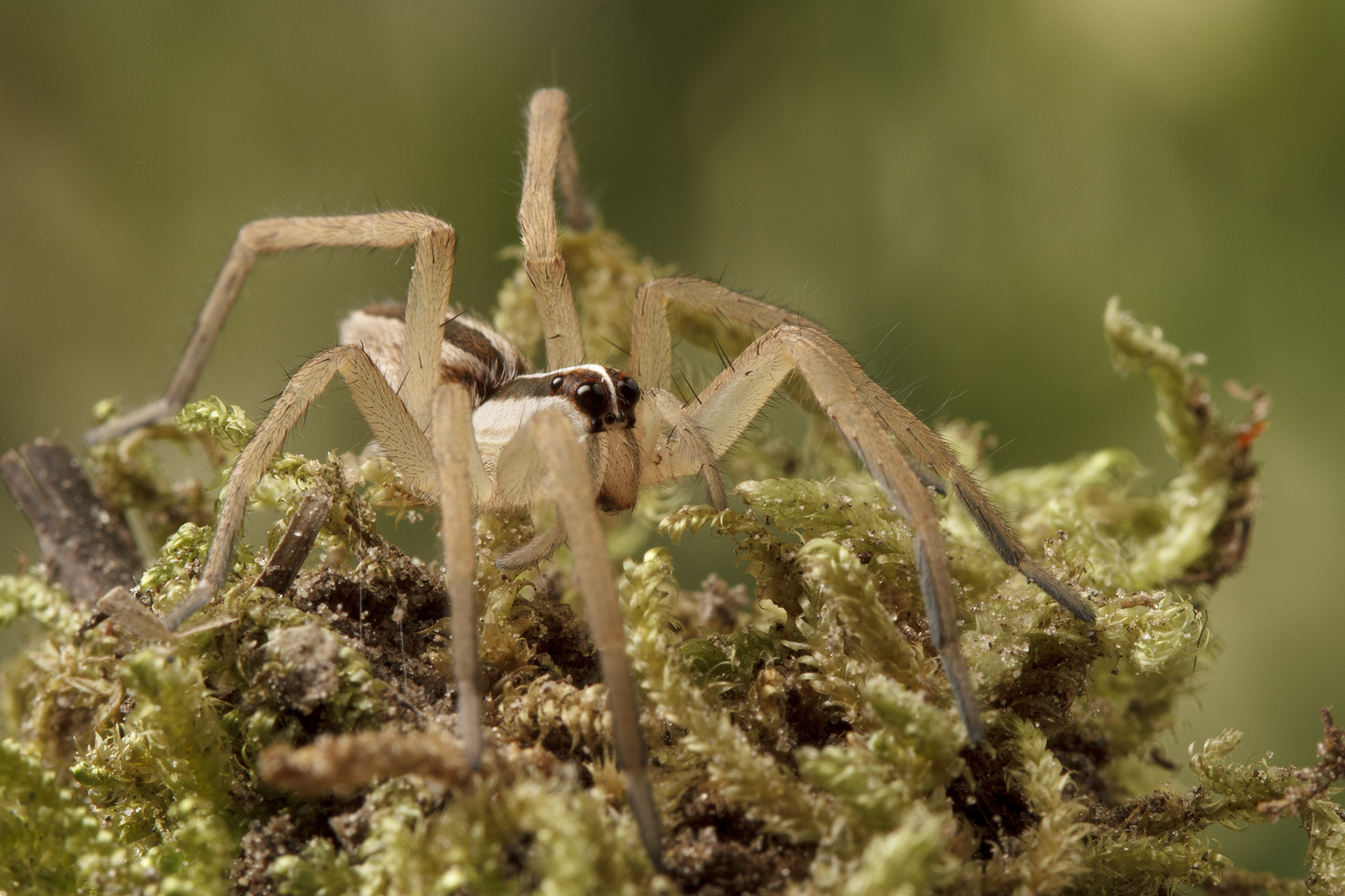 Catherine and I are living in Toronto, an expensive city to be sure, and our finances our feeling the strain. Nonetheless, money isn't the only thing in short supply as the Ontario winter bears down on us! The insects around here are pretty serious about winter, and are getting extremely difficult to find! Also, though it has not happened yet, the cold of winter is going to make it very difficult to get out every weekend to turn up new creatures. So we come to studio photography! Having some captive arthropods, it is only natural to want to shoot them, but it gets a bit boring to have them either on white backdrops, or low key and black all the time. While we do have a nice south-facing window, and i can and have used it for a "blue sky" shot, it would be nice to have some foliage! In Vancouver, this meant going  out to a vacant lot across the street and clipping some salal, or blackberry or whatever (Vancouver is green!). Here, the lack of green herbaceous matter, especially downtown, is worrisome!
Anyway, we do have a dollar store right downstairs, and low and behold, they sell some fake plants. I figured, why not set these up on the wall where I can use them much like a real plant when I am out shooting with the Monster Macro Rig?
Results:
Results: Yellow-gelled background light
So there you have it! One way to achieve out of focus vegetation indoors in the studio! Another way to do this might be to print large photos of out of focus plants as backdrop, but I worry about how to light that consistently without getting big glaring reflections from my background light's head. 


This setup is cheap, portable, and nice to have in my bag of tricks. One wonderful thing is that I will never have to worry about that one white stick or grass blade in the background that mucks up a shot before I even realize it. This way, there are no visual intrusions! It is good to know that I have some "outdoor" shooting ability as the icy winter looms!