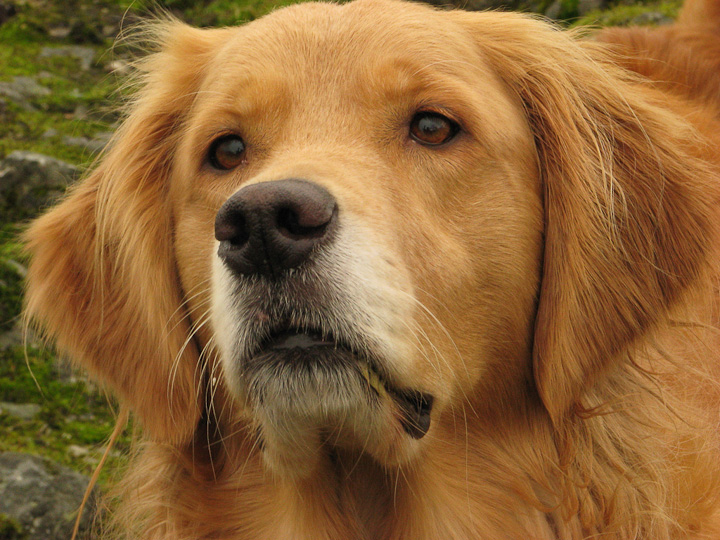 Today, very suddenly, I lost one of my best friends. Maggie had an accident while running around one of her favourite places, Mystic Vale in Victoria, falling suddenly from a height and dying nearly instantly.
Maggie was my mother's dog, a golden retriever who I met for the first time in 2004. We quickly formed a strong bond, although I lived far away in Florida. Every time I would come home she would greet me with excitement, knowing that soon we would go adventuring together. Maggie loved the outdoors, and luckily enough, she lived in a great place where she could go running freely on outings with my mother once or twice a day.
We had some great fun exploring the wild lands around Victoria, swimming at the beach, or just curling up by the fire together after a long day. She was a great companion and a true friend.
I am completely devastated by her sudden passing, but there is consolation in knowing she died out there running around the forest, doing what she loved. Good bye my dear friend, I will miss you.